In British society, in order to be top of the food chain you have to EARN it. Unlike America where a certain bank balance catapults you to the top of guest list, us Brits are a little more particular about who gets a place card at the table. Having been born unto London society I have met a fair share of debutante's working their way through social circles in order to climb the proverbial ladder and have a fool proof checklist of spotting society climbers
ARE THEY A YES PERSON?
Does she want to help organise an event? Yes!… Is she available to drive the dog to the groomers? No Doubt!.. Does she want to help set up the school carnival? You wouldn't even have to ask as she would have offered to help-out straightaway.
A social climber will say yes to just about everything and offer to help without the question being raised. Don't let be mistaken by the veneer of enthusiasm, a social climber is overtly insincere in their motives to be involved in what you're doing.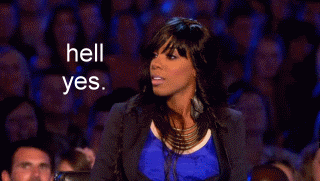 WOULD THEY GO TO AN OPENING OF AN ENVELOPE?
A social climber has yet to understand that it's the quality of the event that you attend that makes you social elite and not the quantity. A social climber is proud to have RSVP'd to every ocassion, and makes an effort to ensure that their every movement is logged on Instagram with every person in attendance tagged in their photo.

TIP – If one of their Instagram posts features an invitation with the caption "… another day, another party" then immediately unfollow them.
ARE THEY NAME DROPPING
Nothing is as odious as a social climbers name dropping. They will introduce themselves "XX, Kate's friend" and then spend the rest of the evening endlessly reciting that they spent the summer in St Barths with XX and went sailing with XX. A true socialite knows that in polite company it's a faux pas to reel off a list of your closet pals.
ARE THEY A SCHOOL GATE STALKER?
A social climber, knows that the true power clique lies at the school gates. While the social mummies will enjoy a brief chat about how their child is doing in school or what their plans are for the school break, a social climber will shamelessly impose herself into the conversation whilst making sure that they make a show of their Versace stroller and Armani Changing bag
DO THEY THROW AAALLLLLLLLLOOOOOOOOOOTTTT OF PARTIES
A social climber has but one objective: to get invited to parties, and they easiest way to get on someone's guest list is to put them on yours first. Yes, a social climber will throw a lot of parties whether it's a birthday, an anniversary, a child's birthday party, an anniversary of a child's birthday party – they will celebrate anything in hopes that you give them an invite back.